---
CACI International
When CACI International held a press conference recently, Chairman of the Board Jack London seemed unconcerned about any fallout from his company's entanglement in the gruesome torture scandal unfolding at Abu Ghraib, Iraq.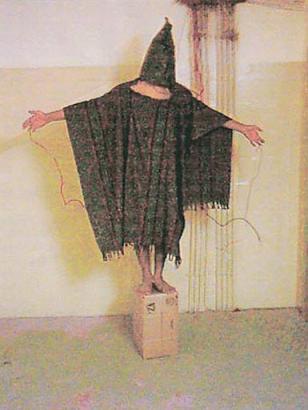 "We are still aggressively recruiting to fill urgent and important assignments and requirements on our contracts based throughout the world," he told Wall Street analysts. "To date we have received no communication from the Defense Department concerning termination of any contracts, any delivery orders, any activities, any where in the world. And we do not expect any."
London wasn't just whistling in the dark. In many ways, London could be considered the spiritual heir of J. Edgar Hoover. The last place the federal government wants to see CACI International is a courtroom.
Two CACI contractors were named in an Army report on abuses at Abu Ghraib prison. Major General Antonio M. Taguba said he suspected the two "were either directly or indirectly responsible for the abuses." But as of the second week in May, neither individual had been disciplined or recalled from Iraq. According to London, the company had received no formal request for such action from the U.S. government as of May 5, nearly a week after the story broke in the national media.
Based in Britain, CACI is a central component of America's booming secrecy sector, a subset of the national security establishment that functions below the threshold of the public eye. CACI provides the technology, brainpower and manpower that processes unthinkable amounts of government data classified secret and above.
Its role gives CACI a kind of leverage that didn't even exist 30 years ago. CACI designs everything from intruder alarms for federal facilities to airborne electronic eavesdropping systems. Its data systems contain information on the readiness of every Army unit in the world.
CACI stores and archives the most sensitive data in the country for the Justice Department, the Department of Homeland Security, the Department of Transportation, U.S. Customs and the Secret Service. In addition to housing the electronics and the actual classified data, the company provides specialists to review the data. In other words, they don't just hold the files, they also know what's in the files.
CACI also pervades the federal government's non-classified ranks in various tasks within and without the data processing field. The company even sells the ethics training videos used by new federal workers.
So what the hell was a technology company doing in a dank Iraqi dungeon? Well, when it's not busy shilling ethics training, CACI also provides intelligence operatives, more or less acting as a private CIA with a specialty in interrogations and interpretation (not to mention, the interpretation of interrogations).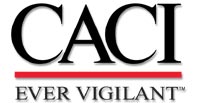 CACI had 29 employees at Abu Ghraib alone, eight interrogators, 10 screeners, nine analysts and two report writers, according to Senate testimony on the abuse case.
The interrogator job is targeted at loose cannon cowboys of the Soldier of Fortune stripe. Consider the following CACI recruitment ad, printed here verbatim with all typos intact:
Wanted: Interrogator

Location: Iraq

Job Description: Under moderate supervision, provide intelligence support for interviewing local nationals and determining there threat to coalition forces. Must be able to work with interpreters to gather intelligence information from multiple sources. Must be able to effective interview Local Nationals and complete the interview reports on the findings of the interview. Must be able complete mission in a field environment. Under moderate supervision provides Information Security, and preforms security background investigations on individuals requesting a security clearance. Provides support of contractor background investigative services. Provides investigative services and case control management support.
Have rubber hose, will travel. Spelling strictly optional. Did you notice that they mention the "moderate" supervision twice in the same paragraph? Other CACI ads for interrogators said they were "seeking top performers for exciting positions in the Middle East":
Junior Interrogators:

Individuals must be trained interrogators with at least 5 years of experience in interrogation. Individuals must be knowledgeable of Army/Joint interrogation procedures, data processing systems such as CHIMs and SIPRNET search engines. Knowledge of the Arabic language and culture a plus.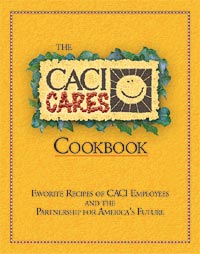 Knowledge of Arabic culture would be helpful in devising unique ways to humiliate prisoners, of course, while knowing the language would make it a lot easier to understand what prisoners might be screaming, such as "No! No! No! No! Please stop!" Not that we're accusing anyone of anything. Because things get kinda murky when you start looking at the roles of civilians and civilian companies in a war zone.

It was, of course, the less than moderate supervision which has landed the company in the public spotlight. The Army's initial report on the atrocities at Abu Ghraib prison carved out a special place in hell for two contractors working for CACI and an interrogator and an interpreter respectively. According to the report, "US civilian contract personnel (Titan Corporation, CACI, etc…), third country nationals, and local contractors do not appear to be properly supervised within the detention facility at Abu Ghraib. During our on-site inspection, they wandered about with too much unsupervised free access in the detainee area."

However, that was hardly the only problem. The report also accused the civilians of lying to investigators, instructing guards to "set conditions" for interrogation by abusing prisoners, lacking security clearances and ultimately of being "directly or indirectly responsible for the abuses at Abu Ghraib" along with two Army officers.

Not that we're accusing anyone of anything. The company has had a few things to say about the allegations against its employees or lack thereof. First:
The company only ever followed orders from the military.
The Army was supposed to "provide readiness training and briefings on rules of engagement and general orders applicable to U.S. Armed Forces, DoD civilians, and U.S. contractors."
The company "carefully screened and qualified all potential interrogators" and it "reviewed nearly 1,600 job applications but approved less than 3% for submission" to the Army.
All that is fine, but let's get down to the nitty-gritty here. CACI Chairman Jack London explained the situation as it stands to Wall Street analysts:
In being responsive to our investors and the public, two of the biggest challenges we're facing are the lack of information that has been provided from the US Government to our company in these matters and the fact that we are dealing with significant amounts of classified information. We are also dealing with the security and safety of CACI people in the theater at-large. We have received no information from the Department of Defense and the US Government on this matter. (...)

The fact remains that we are simply not able to confirm in any fashion that any CACI employee was involved in prisoner abuse at Abu Ghraib prison, notwithstanding allegations reported through the media. Because of our relationship as a contractor for the Department of Defense, we must rely on formal communications from the department in this matter in terms of our work activity, the scope of work, the continuation of work, and the quality of our performance. We have no reports of any adverse nature.
Now, this statement is a thing of beauty, for two reasons. For one thing, it puts all of the onus of making a charge formally on the Defense Department, it requires that a formal charge be made and it requires that any formal charge be declassified if made.

In other words, before CACI will ever have to answer for anything in public, the Defense Department will have to clear several hurdles in terms of making information available and filing a formal charge (when, in fact, there may not even be any applicable civil or international law that can be correctly applied to contractor conduct in Iraq). In the meantime, the company can stonewall everything with the legit blowoff that its work is classified. It would actually be illegal for the company to discuss its work at all, and CACI would never do anything illegal.

More to the point, London's statement carries a not-too-subtle reminder that CACI is "Ever Vigilant," as the company slogan states, in its role keeping watch over the nation's many, many, many, many, many, many, many, many, many, many, many, many secrets.

Who wants to fire a company that knows where Khalid Shaikh Mohammed is being detained (and how many girls with dangling cigarettes have walked him on a leash)? Not Donald Rumsfeld. Who wants to prosecute a company that almost certainly has information that lawyers for Zacarias Moussaoui and Jose Padilla would give their eyeteeth for? Not John Ashcroft. Who want to cut the power supply to the computers making connections between terrorist financiers and state sponsors? Not George Tenet.

The moral of our story? Knowledge is power. And when you're the keeper of America's knowledge, it doesn't hurt to keep your headquarters overseas either.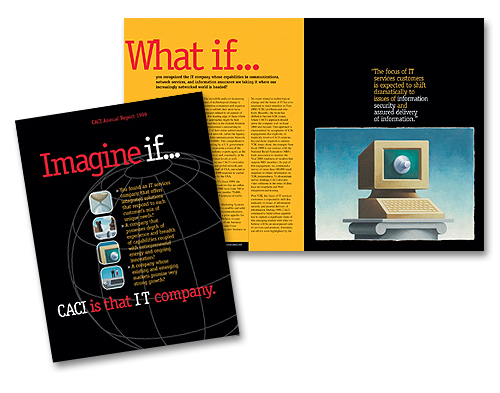 ---