---
Farting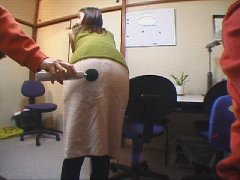 You had an arse full of farts that night, darling, and I fucked them out of you, big fat fellows, long windy ones, quick little merry cracks and a lot of tiny little naughty farties ending in a long gush from your hole. It is wonderful to fuck a farting woman when every fuck drives one out of her. I think I would know Nora's fart anywhere. I think I could pick hers out in a roomful of farting women. It is a rather girlish noise not like the wet windy fart which I imagine fat wives have. It is sudden and dry and dirty like what a bold girl would let off in fun in a school dormitory at night. I hope Nora will let off no end of her farts in my face so that I may know their smell also.


-- James Joyce, in a private letter addressed to
"my sweet little whorish Nora"
See also Le Petomane.
---