---
Hell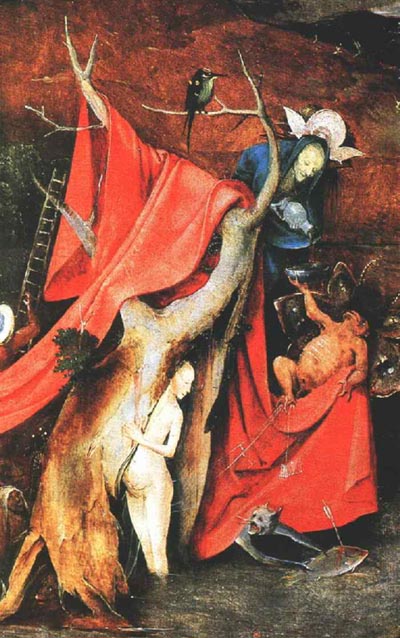 Once upon a time, there was the world, and it was good. Then people got all pissed off about everything, and there was violence and sin, and that was bad. Then people decided they needed a device to stop people from doing so much violence and sin, and there was Hell, and it was good.

Hell is the ultimate deterrent — an eternity of pain and suffering. You can't come up with a much more brutal retribution than that. The only catch is that the deterrent only works when people a) believe in it, and b) fear it so much that they lay off the violence and sin.

There are a number of problems selling Hell to the public at large. For one thing, eternity is a difficult concept to get your head around. For another, everyone has a different idea about how the cosmos works morally. For Hell to succeed, it has to be horrific beyond belief, and ideally it needs to be drilled into the heads of children at a very early age, so that the fear will stick even after the intellect has grown past the concept.

The earliest concepts of Hell were less punitive than nihilistic. Early humans had to come to terms with the concept of death, and a number of ideas were developed along these lines.

The most optimistic viewpoint was reincarnation, present in many cultures around the world, but the ancient Jews were not the most optimistic lot, so they added a layer of unpleasantness to the Great Wheel of Life.

Before being reincarnated, they believed, the soul made a pit stop in Sheol, a depressing underground place where every day is Monday, and it always looks like it's just about to rain but it never quite does. No eternal pit of fire, but the good times are definitely over. Some Jewish sects believed that reincarnation came after a spell in Sheol, others just kind of left souls there to rot (or whatever souls do).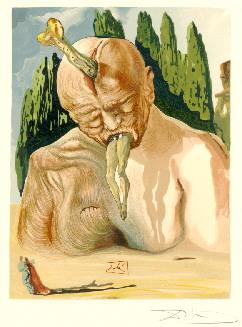 Other early religions had various concepts of a bad place where dead people hang out. The ancient Hindus believed in Hell before switching over to reincarnation. Egyptians believed in an underworld, where souls traveled through trials before returning to their bodies. The Romans and Greeks shared a version of Hell called Hades, which heavily influenced later renditions. But the Judeo-Christian Hell was the one that really stuck.

The Jewish Sheol eventually evolved into Gehenna, which roughly equates to purgatory — a place where souls are punished or cleansed of their sins — but the concept was never "proven" as an established teaching, leaving the matter of an afterlife largely to individual believers.

The coming of the Christians changed all that. When Jesus Christ arrived on the scene, a new set of contradictions arose. On the one hand, Jesus taught of God as a loving father figure, in sharp contrast to the vengeful God of the Old Testament. But love and hate are a double-edged sword. Although the Christian God had a whole lotta love on hand for believers, sinners were condemned to the fiery pit.

As the Christian church became more complicated, so too did the vision of Hell. By the middle ages, Hell was a rather well-defined place. The ultimate map of Hell was drafted by Dante in his epic poem Inferno, part of his inappropriately named "Divine Comedy."

Dante famously divided Hell into nine concentric circles of increasing nastiness, behind a gate with the logo "Abandon Hope, All Ye Who Enter Here":

In his play "No Exit," Jean Paul Sartre said simply that "hell is other people," while Pat Benatar claims "hell is for children." This no doubt provides a meaningful highlight to some of the major differences between Americans, Italians and the French. Just don't ask what.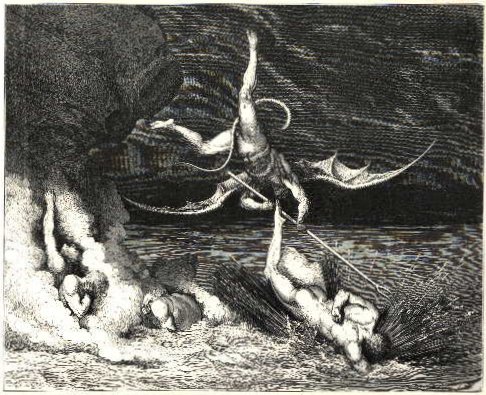 ---